After the first uni lecture didn't sit right, Liam Scanlan set up an Insta account called 'Eat Your Water'. Fast forward to 2021 and Liam's independent surf brand is disrupting the retail industry...for good.
Let's kick off with some time travel.  Describe the key moment 'Eat your Water' was born.
I was sitting in my first ever lecture at University and I knew it wasn't for me. I'd ended up getting into Environmental Science with my ATAR of 64 – I always thought I'd do something related to Science, as that was the subject I was naturally good at in high school. On the drive home, I ended up calling my Mum and told her I didn't think University was for me.. I think she had a mini heart attack.
3 weeks later, after thinking about what I actually wanted to do with my life, I opened up an Instagram account and called it Eat Your Water. The rest is history!
Now give us a backstage tour. What is a myth, perk and pitfall of starting an independent surf brand?
Myth: Selling t-shirts is easy.
Perk: I haven't had to buy a new t-shirt for about 5 years!
Pitfall: Supply chain management is really, really, really tough.
What does your day *actually* look like?
I don't believe in having cemented start and finish times – especially given Eat Your Water thrives off creativity (which can come at any time). So, all of my employees have full control over their schedule.
For me, I generally rock up to work between nine and ten in the morning. First thing I do is run over all customer communication with the team – making sure everyone is happy. At the same time, I'm generally working on social media and our overall marketing strategy – as well as having a big focus on the website and customer experience.
At lunch we generally either go to the pub, play table tennis or shoot some hoops. Myself and our 2IC have a running tally in Table Tennis (I'm winning 31-20).
I do most of my creative work at nighttime, generally clocking in after dinner at 8pm and working anywhere from 2-8 hours (healthy, I know).
Truly though, every day is different – it is one of my favourite things about being an entrepreneur.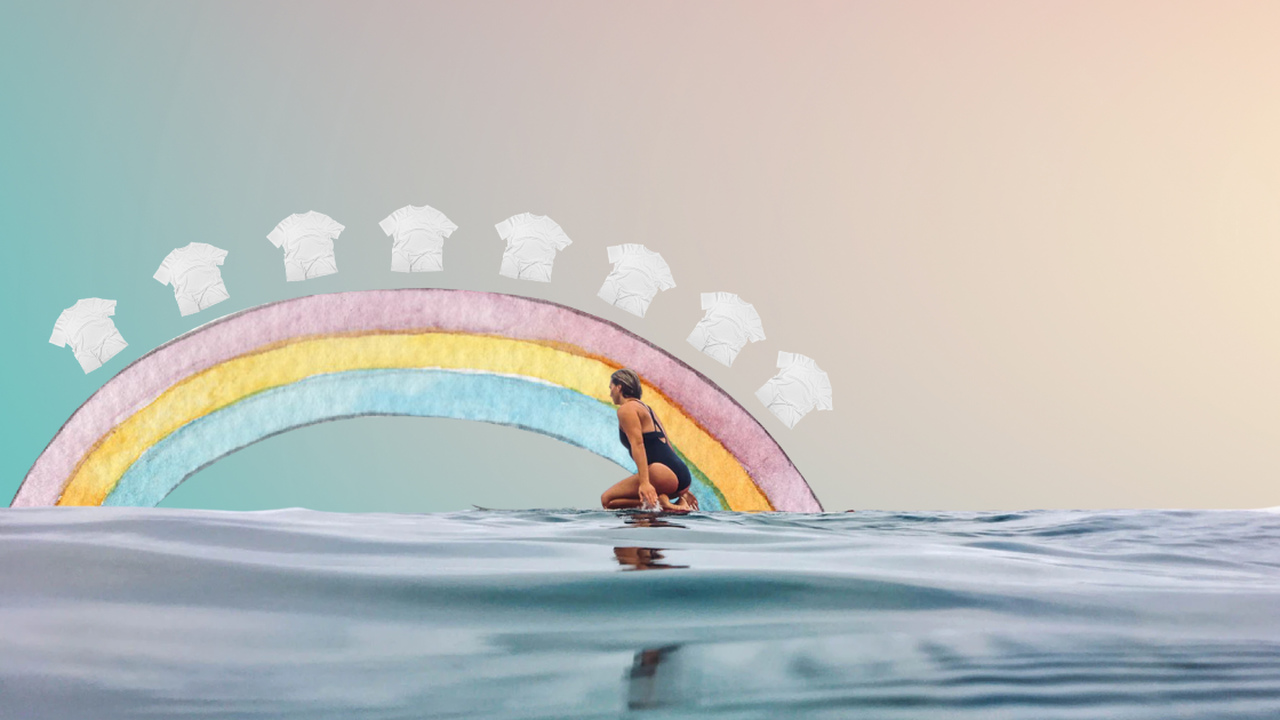 Now a little expectation vs reality. What was an expectation that you had starting your own brand that didn't turn out to be the reality?
Honestly, I thought I'd be able to live off the business sooner than what I could. The reality is, you need sell a lot of products (especially if they are low-value, like t-shirts and hats) to get to that level, let alone lease a warehouse and bring on a team.
What is some bite size advice that students could pick up, touch and use when thinking about their careers?
My advice for while you are in high school is to try as many subjects as you can. I chose exclusively Science related classes in year 11 and 12. I wish I chose a range of subjects like business, history and cooking – it'll give you a better idea of what you really like and want to do after school!
My general piece of business advice is to look at what your competitors do and do it better.
Let's wrap it up. What is a role/task/job in your industry that would surprise people? 
I'm still in charge of ironing all the products for our studio shoots.
Get a taste of what life is like at Eat Your Water. Complete our 'Build a Brand' challenge.