Director of the Virtual Intern, Tricia Martin has appeared on ABC Newcastle to discuss with Jenny Marchant and Dan Cox the launching of a Hunter-based platform that offers virtual work experiences to high school students, across a variety of Hunter industries.
Virtual Intern is a homegrown, online platform that connects industries, businesses and schools to prepare high school students for the world of work before they finish school. While physical placements are a valuable, high-touch opportunity for students, Tricia says that virtual experiences enable students to  become contributors and creators in their work experience rather than observers or 'shadowers'.
She says, "We have learnt through COVID-19 that access to physical spaces and experiences is no longer a guarantee. We need to reset our thinking of how we design meaningful work experience for the next generation."
"This interactive and project-based platform allows students to access and work on tasks that may not be offered in traditional work experiences due to their age. Students have the ability to complete projects built with employers, gain industry feedback and expand their networks and awareness of what is out there."
The platform allows students to access tasks that mirror the real-world, ranging from designing ag-technology to make farms more sustainable to developing branded merchandise and apparel designs for a local surf comp.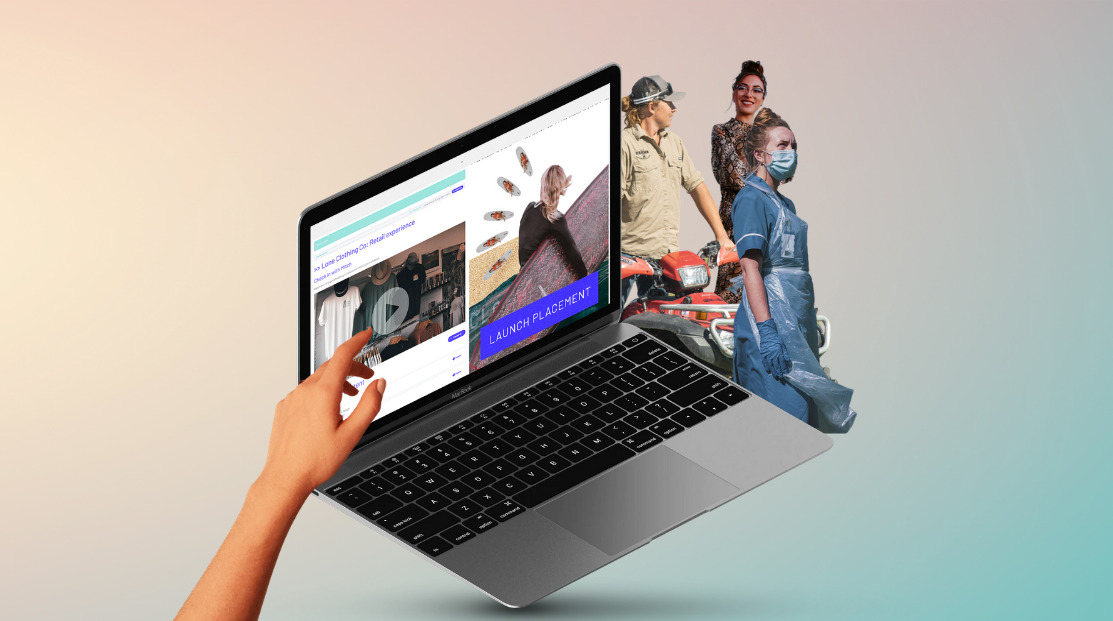 The Virtual Intern team work with employers to capture and transform their expertise into virtual work experiences that simulate tasks that employers complete everyday. The program has just concluded its 2020 pilot and aims to offer the platform to the wider Hunter by Term 2 2021.
Tricia said she hopes Hunter students will recognise the Newcastle region as a viable location to launch and build their careers, while also providing opportunities for employers to start securing a long-term pipeline with their future workforce.
"We know that a constant internal struggle for the industry is recruiting talent that have an appetite to be there. This platform is providing industries with the unique opportunity to showcase a range of opportunities their industry can offer and, at the same time, build engagement with their future workforce," said Tricia Martin.
Most importantly, The Virtual Intern Platform aims to even the playing field, ensuring that students can access meaningful work experience regardless of socio-economic circumstance, demographic or location.
To register or find out more, click here: www.virtualintern.com.au